Elektra Kurtis & Ensemble Elektra with India Czajkowska on vocals
Bridges from the East
Friday October 25, 2013 at 8 pm
Friday November 1, 2013 at 7pm
Elektra Kurtis and Ensemble Elektra are "cutting through" cultural borders and genres of music, using the modes of Mediterranean music, spiced with Polish, Greek and Arabic flavors, based in contemporary Jazz and Classical music forms. Ensemble Elektra brings a fresh perspective to creative music, fusing the modern beat of New York City with its members' multi-ethnic roots. The group lead by Elektra Kurtis on violin, features a guest vocalist from Warsaw, India Czajkowska and the most unique musicians of New York's music scene:Elektra Kurtis and Curtis Stewart on violin, Lefteris Bournias on clarinet, Brad Jones on electric bass, and Reggie Nicholson on drums.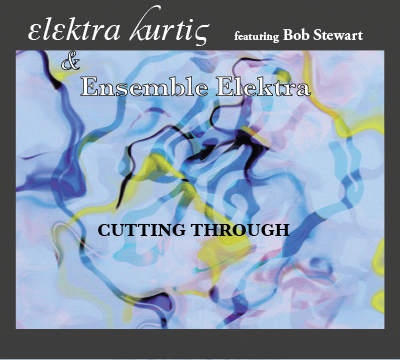 The new CD "Cutting Through" is available now from CD Baby
music that reflects the contemporary global world and intercultural connectivity
Ensemble Elektra's music was recently called by the audience "Mediterranean Dixieland" and described by All About Jazz as "profound yearning, ecstatic wailing, and an aching beauty."

What people are saying about Elektra Kurtis and Ensemble Elektra